Indonesia
Birthday Wishes Venue Jakarta
Celebrate your birthday with an unforgettable experience at Swiss-Belhotel Mangga Besar. Indulge in exotic food varieties, drink and live in the moment!
Celebrate Your B-Day at Swiss-Belhotel Mangga Besar, the Premiere Birthday Party Place in Jakarta
Discover an exquisite birthday celebration at Swiss-Belhotel Mangga Besar located at JL. Kartini Raya No. 57 Jakarta 10750 DKI Jakarta Indonesia Asia. This world-class hotel offers a unique birthday experience in an unforgettable setting. It's a haven where grills sizzle, bakers bake, and parties buzz like there's no tomorrow!


Joe's Grill: Sizzling Delights in a Cozy Atmosphere
Looking for a casual yet incredible dining experience? Joe's Grill is an outstanding spot that houses expertise in grilling dishes to perfection. Satisfy your palate with a selection of the choicest meat or seafood, grilled till they reach a tantalizingly crispy yet juicy character. What's more? Our succulent sides and flavorful sauces will leave you craving for more. With enough room to seat 140 persons, why not book a grill-fun birthday bash?


Swiss Café Restaurant: Dive into a Pool of Multi-Cuisine Delights
Swiss Cafe Restaurant, the open-kitchen concept restaurant, is a testament to our culinary artistry. Mouth-watering is a word that won't be missing from your vocabulary as you taste our Chinese, Asian, and International dishes. Fresh ingredients contribute to our scrumptious, vibrant dishes and offer a diverse range of flavors waiting to be explored. Do you wish for an exclusive party? Well, our private Birthday Wishes rooms are just the thing. With a seating capacity of 160 guests, the Swiss Café Restaurant cat wraps up all the ingredients needed to stage a grand birthday party.


Sweet Surprises: Cakes and Pastries
Are you a cake lover? You wouldn't want to miss our signature cake! How about a taste of Chocolate Mabre, Red Velvet, or Fruit Baked Cheese? • They are carefully crafted to perfection, exhibit balanced sweetness, and have flavors that greet your taste buds with a warm, friendly handshake! How about sharing a slice with someone special?


Aren't pastries a perfect addition to birthday parties? Indeed they are! Invade our pastry section to delight your taste buds with our stunning freshly baked croissants, sausage bread, Banana Cheese/Chocolate Bread, and many more. These handcrafted delicacies are born from premium ingredients.


Experience, Expertise, and Luxury: The Swiss-Belhotel Mangga Besar Promise

Swiss-Belhotel Mangga Besar certainly hits the bull's-eye when it comes to delivering a memorable birthday party experience. Our expert hands, diverse offerings, dedication towards providing quality service, and our commitment to maintain customer satisfaction conjure a trustworthy and appealing persona of our hotel.

So why wait? Let's toast to joyous moments at Swiss-Belhotel Mangga Besar!
Swiss-Belhotel Mangga Besar
JL. Kartini Raya No. 57 Jakarta 10750 DKI Jakarta Indonesia Asia
Joe's Grill
Located on the lobby level, Joe's Grill specialises in preparing a wonderful variety of grilled dishes at their very, very best. A selection of your favourite meat or seafood grilled to perfection, served with a choice of excellent side dishes and tasty sauces to give you an unforgettable casual dining experience.
Seating capacity: 140 persons
Swiss Cafe Restaurant
Our innovative, open-kitchen concept restaurant offering a unique multi-cuisine dining experience. Swiss Café Restaurant proudly prepares a range of mouth-watering Chinese, Asian and truly scrumptious International dishes. Fresh, fresh, fresh!
Private Birthday Wishes rooms are also available for special party.
Seating Capacity: 160 guests
Cake
Hello cake lovers! Have you tried our signature cake? It's so luscious with just the right sweetness and the perfect balance of flavors.
Care to share with someone?
Choices:
- Chocolate Mabre
- Red Velvet
- Fruit Baked Cheese
Pastry
WE BAKE TO DELIGHT YOUR TASTE
Get some of the best treats! Indulge your palate in an assortment of sumptuous freshly baked Croissant Cheese/Chocolate, Sausage Bread, Banana Cheese/Chocolate Bread, Chocolate Bread, Doughnut, and more.
It's a perfect hand-crafted pastry and made from the choicest ingredients for your family, friends, and colleagues that will complete the great day.
===000===
Birthday Wishes Venue Nusa Tenggara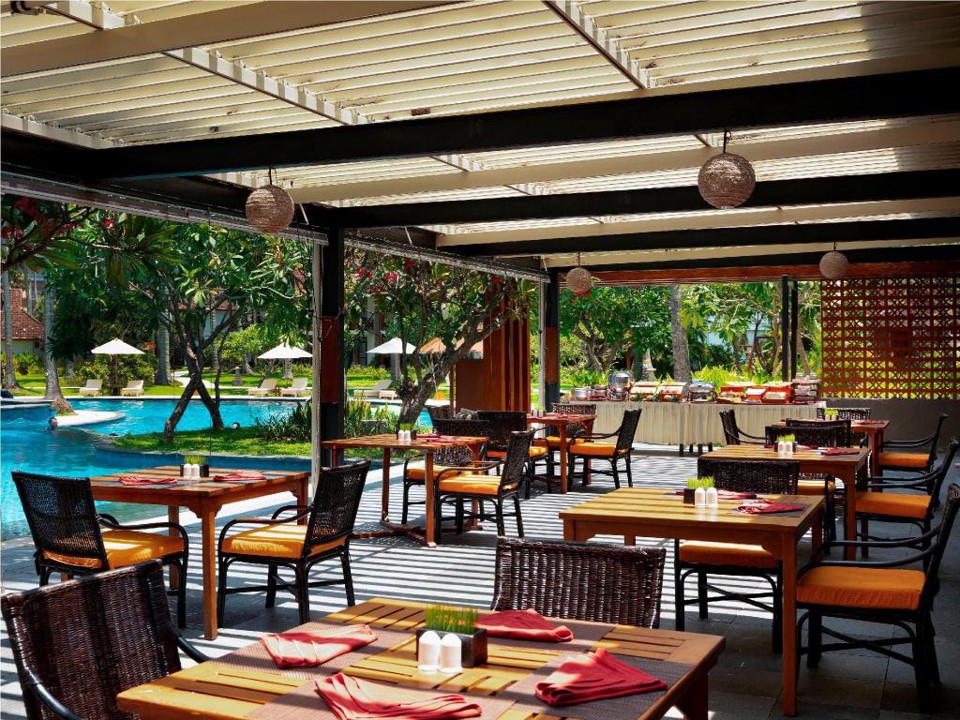 Experience the Ideal Birthday Venue at Holiday Resort Lombok
Experience an unforgettable birthday celebration at the Holiday Resort Lombok! Located at Jalan Raya Senggigi, Senggigi, Lombok, Indonesia, 83355, enjoy a variety of fun-filled activities and amenities tailored to your preferences.
Are you in the market for a unique and unforgettable venue to celebrate your birthday? Located at Jalan Raya Senggigi, Senggigi, Lombok, Indonesia, 83355, Holiday Resort Lombok offers a myriad of amenities, activities, and fun experiences to capture the perfect essence for your birthday celebration.

Holiday Resort Lombok
Settled in the heart of Indonesia, Holiday Resort Lombok is more than just a resort – it's a complete holiday experience. This resort is well-known for its warm hospitality and a range of recreational facilities that are bound to keep you entertained throughout your stay. So, what exactly can you anticipate from this wonderful getaway venue?

Spacious Kitchen for DIY Meals
Is there a particular dish you have a hankering for on your birthday? The resort's shared kitchen provides an ideal setting for cooking your favorite foods. It's also an opportunity to engage in a fun, hands-on activity with your friends or family.

Poolside Bar for Refreshments
What could be more relaxing than savoring your favorite cocktail poolside? The resort's poolside bar provides an excellent atmosphere for enjoyable and laid-back conversations.

Fun Family Activities
Are you a fan of horse riding? Or perhaps you prefer the tiny challenges of mini-golf? Either way, you're in luck! With onsite golf courses, hiking trails, mini golf courses, ping pong tables and tennis courts, Holiday Resort Lombok has plenty of activities to keep everyone entertained.

Common Lounge and TV Viewing Area, Plus a Library and Games Room
After a day packed with physical activities, the common lounge and TV area offer a comfortable space to unwind. If you're not up for watching TV, you can opt for a classic board game in the games room or enjoy some quiet reading time in the library.

Isn't it refreshing to find a location that caters to everyone's tastes and preferences? Whether it's cooking your own meals, enjoying a good book, horse riding or simply chilling by the pool, Holiday Resort Lombok has it all!

| | Holiday Resort Lombok |
|---|---|
| Venue | Jalan Raya Senggigi, Senggigi, Lombok, Indonesia, 83355 |
| Unique Features | Shared Kitchen, Poolside Bar, Family Activities, Common Lounge, and TV Viewing Area, Library and Games Room |
| Perfect for | Birthdays, Family Gatherings, Parties |
| Activities | Horse Riding, Mini-Golf, Hiking, Tennis, and More |

Why settle for ordinary when you can experience extraordinary? Book your birthday at the Holiday Resort Lombok today and experience a unique birthday celebration that you won't forget in a hurry! Will you seize the opportunity to make memorable moments at Holiday Resort Lombok?